Hi again ✌🏾
After working for a decade in the advertising industry I decided to start an adventure.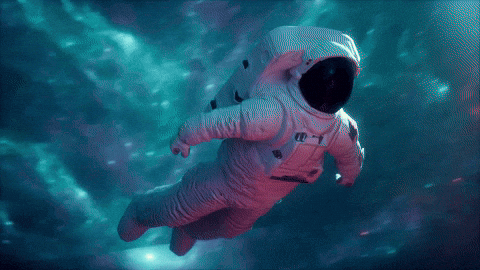 In 2021 I started a small company (which failed), and taught myself how to code along the way and now,
I'm a Freelance Web Developer
Currently, I am a contractor for a startup in the e-commerce field.
Tech Stack and Approach
My journey in web development is deeply rooted in the fundamentals: HTML, CSS, and JavaScript. These foundational technologies form the bedrock of my work, allowing me to create engaging and responsive web designs like the landing page for my yoga classes.
Building upon this, I've embraced TypeScript for its robust typing system, enhancing code quality and maintainability. This pairs seamlessly with my use of React and Next.js, enabling me to develop dynamic, high-performance web applications like my AI Yoga Sequence Generator.
For deployment and hosting, I rely on Vercel, which aligns perfectly with my focus on Next.js. It streamlines the process, ensuring efficient and reliable deployment of web projects. In terms of version control and collaboration, Git and GitHub are indispensable tools in my toolkit. They not only facilitate effective version management but also foster collaboration and code sharing.
While I am continuously honing my skills in these technologies, I don't consider myself an expert yet. My journey is one of constant learning and exploration, driven by a keen interest in staying abreast of the latest advancements in web development.
I am committed to evolving my skills and knowledge, eagerly embracing new challenges and opportunities to grow as a developer. This approach allows me to stay agile and adaptable, ready to tackle a wide range of web development projects with a fresh and innovative perspective.
Further Passions
As a person wearing many hats, I work on projects to scratch my itches or explore various web development topics. I also started my own yoga classes over the summer of 2023 after having completed a yoga teacher training in india. Due to projects overlapping, I have paused teaching the classes and refocused on my own yoga practice and professional projects.
I have a deep passion for assisting others, whether it's in a professional setting or guiding them towards achieving a robust and resilient state of body and mind. My commitment to helping people extends beyond mere professional duties, it's about nurturing a journey towards holistic well-being and empowerment.
On this page, you will find a collection of my thoughts and experiences shared along my journey.
Please note, that all content reflects my personal views.
Let's Work Together!
💌 I am currently available for freelance projects with limited capacity.
📞 Simply schedule a 15-minute call for us to explore potential projects together!
---
My resume
Since 07/2023
Freelance Web Developer @ a Startup

My tasks:

- Web Development, technical SEO and website customizations
- Shopify E-commerce customizations
- Enhancing the efficiency of team workflows and processes

---
Past
08/2021 - 07/2023
Freelance Senior Media Strategist @ Marketing Agency Granny.co

My tasks:

- Develop and oversee media strategies
- Monitor budget and financial projections, assess and enhance the efficiency of campaigns
- Pitch support with media consulting and strategy

04/2022 - 05/2023
Freelance Business & Marketing Consulting @ Startup Doozy.live

My tasks

- Develop & coordinate material for the online team-building platform
- Test new features and report bugs
- Compose blog posts that are optimized for search engine visibility
- Developing a b2b social media strategy, creating content, and analyzing performance metrics

08/2018 - 12/2020
Fulltime Communications Manager @ Financial Organization DSGV
12/2017 - 07/2018
02/2010 - 11/2017
Sports
From 05/2023
01/2019 - 10/2022
2003 - 2015
Freelance Professional Breakdancer
Education
Graduated 09/2015 (Grade: 1,7 / A-).
Bachelor of Science in Media Culture Studies / Media Psychology
Sports
Certified 200h Yoga Teacher
Certified HIIT Trainer